Thank you Magic Moments for organizing such a wonderful and a super satisfactory trip. All the arrangements including quality of hotels, food, and their locations were magnificent. Our driver, Sijo, to the trip was also very helpful and friendly. Definitely, if possible we would like to explore God's own place with Magic Moment Holidays.
Nitin Suwalka – Jaipur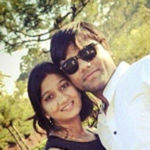 We were delighted with the warm welcome that we received at Cochin. The driver was outstanding, polite, well dressed and patient. The roads were rough at some times but he negotiated it bravely. He guided us to all the sightseeing places, to restaurants and shops for shopping as well. Overnight stay at Houseboat was a wonderful experience. Thanks a lot Magic Moment Holidays & Team. Sure we will be back for more trips.
Pritam Adwani - Chhattisgarh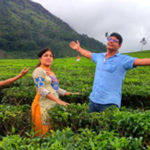 Dear Team, We had a good experience and thanks a lot for free up gradation of rooms. Also, really enjoyed the Kondai Lips at Alleppey. Overall we had a good and memorable experience and surely we will recommend Magic Moment Holidays to our friends & relatives.
Sandeep Kurundwade – Mumbai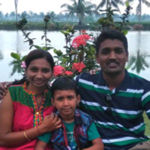 Thanks a lot Magic Moment Holidays. We thanks all your team members for organizing the package in well-disciplined way. We enjoyed it thoroughly and everything worked out well. Each & every accommodation was simply Superb. We never thought this trip would be such a memorable one. Thanks a lot Magic Moment & Team.
Rahul Karve – Jaysingpur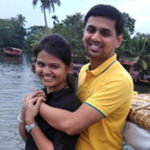 Hello Jojo & Team!!!! We reached back to Mumbai Safely. Our trip started with a warm welcome and ended with unforgettable memories. Enjoyed each place very nicely and the driver was also was so kind and helpful which made our trip more wonderful. Your team will be recommended to each and every one from our end.
Adv Siddharth Havale – Mumbai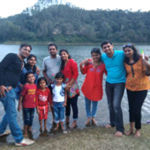 Hello Jojo I am back from my Kerala holidays. This is just to convey that I thoroughly enjoyed my trip and your arrangements. I am pretty satisfied and shall definitely be recommending you to my friends and family members. Thank you so much for such a good service.
Xavier Dsouza – Bangalore